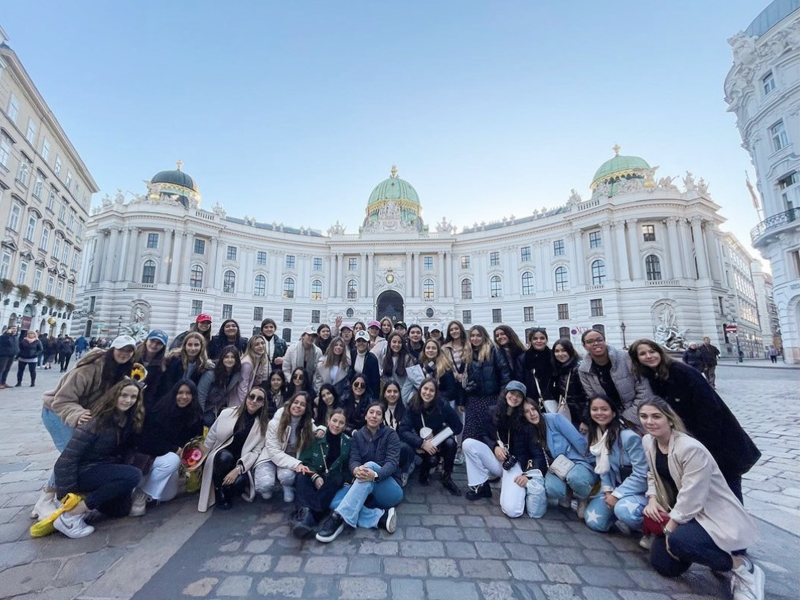 Trip to Prague – Vienna – Budapest High School girls
The girls started their amazing trip in the beautiful city of Prague, where had a guided tour and visited the Royal Palace, St George´s Basilica and there Golden Lane. 
On the next day, they had an excursion by coach to the Castle Konopiste and had a  private tour with 
the tram. Then, visited of the old town, astronomical clock, the Wenceslas square and  the rue de Paris.
They arrived at Vienna and had Mass at the Stefansdom Cathedral . They had a city tour and lunch.
The next day they went to the exposition of graffitis and  visited Schönbrunn, The House of Mozzart, St-Anne Church,
The Palais Albertina,  and Wiener Staatsoper .
In Budapest, they went to the Parliament and Furnicular. They had a guided tour of the city and enjoyed this amazing experience!