Programs Offered
Le Châtelard offers a competitive and challenging curriculum based on Switzerland´s learning standards and those established for our Network of Schools. All subjects are taught in the French Language.
Sports and artistic courses are also available as an additional touch to the formation of our students. The elective course fee includes three weekly sessions first and third term and one weekly session on the second term (ski season). In courses such as photography and tennis students are expected to bring their own equipment or to purchase it in Switzerland as the school does not provide them.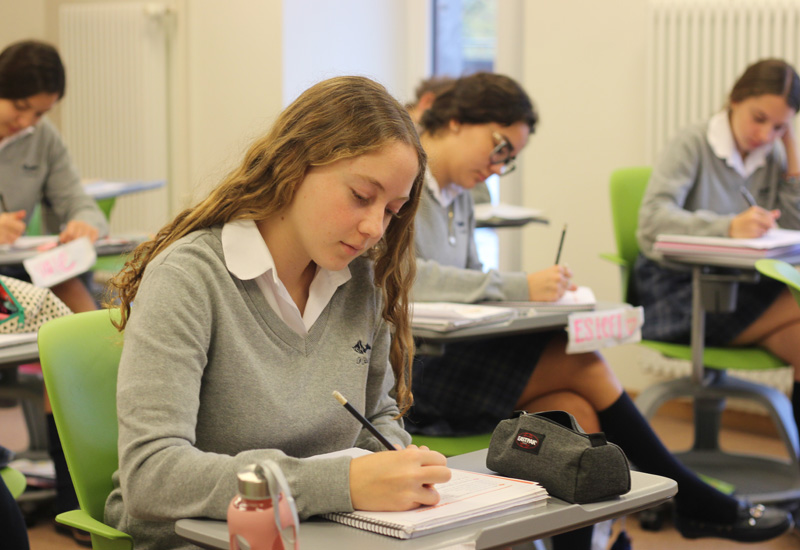 French
Le Châtelard's academic program is designed to prepare students to take official DELF (Diplôme Elémentaire de Langue Française) exams. During the school year, students are given the opportunity to attend three official exams sessions in France. At the end of the school year, most of them obtain the B1 or B2 international diplomas. These are recognized worldwide and allow the students to enter French universities. www.cilfa.fr
English
The aim of this course is to prepare the students to the Cambridge English test, commonly known as First Certificate in English. They work on enhancing their written and spoken English at an upper-intermediate level (level B2 of the Common European Framework of Reference for Languages).
Le Cordon Bleu
Le Cordon Bleu is honored to deliver an exclusive course for Le Châtelard students covering the basic principles of traditional French cooking.
Cognia Accreditation
Le Châtelard Institute received Cognia's Certificate of Accreditation.
Cognia provides an explicit set of standards and criteria for accreditation and certification. Meeting and exceeding those standards results in a valuable recognition of excellence.
Council of International Schools
The Council of International Schools (CIS) is a global non-profit membership organization committed to high-quality education. Our community includes more than 1350 schools and universities representing 123 countries.
Opportunities for introspection and self-discovery extend beyond the classroom.
Read More
A safe environment in which our students can learn, study, play, and thrive.
Read More
We encourage our students to lead an active lifestyle and to take advantage of our magnificent alpine location.
Read More
The leading global network of culinary arts and hospitality management institutes.
Read More
Join us! Be part of our familiy