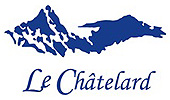 Become the best version of yourself.
Le Châtelard Academy is an international boarding school in Switzerland for the integral formation of young women in ages from 13 to 18 years old.
In 1992, Le Châtelard opened its doors and hosted its first generation of young ladies as an International Boarding School…
Click Here
Don't miss anything
News & Events
There's always something new and exciting happening at Le Châtelard Academy. With clinics, savoir vivre courses, competitions, cultural trips, and more filling up our yearly schedule, it can be difficult to keep up to date on all the latest news and events. If you'd like to receive regular updates you can visit our site, and follow us on social media.
.