Le Châtelard offers a truly integral formation based on the following teaching-learning process:
We Promote:
As a solid academic preparation for university, the Academy consistently promotes the development of a set of skills and habits necessary to tackle higher learning.
Le Châtelard offers a competitive and challenging curriculum based on Switzerland´s learning standards and those established for our Network of Schools. All subjects are taught in the French Language.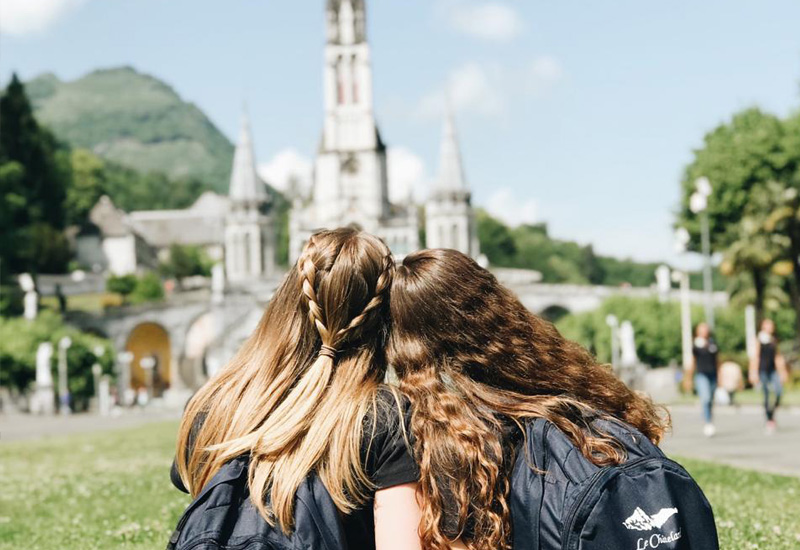 Ages: 13-15 years old
During this course students will be exposed to the French language, encompassing the grammatical and oral elements, in addition having an introduction to the culture of France. They will prepare the DELF exams, level B1 or B2 according to their capacities.
The aim of this course is to prepare the students to the Cambridge English: First, commonly known as First Certificate in English. They work on enhancing their written and spoken English at an upper-intermediate level (level B2 of the Common European Framework of Reference for Languages), and develop the following skills:
Understand the main ideas of complex pieces of writing, such as fiction and non-fiction books, journals, newspapers and magazines
Keep up a conversation on a fairly wide range of topics, expressing opinions and presenting arguments
Produce clear, detailed writing, such as a short story, a letter, an article, a report, a review or an essay, expressing opinions and explaining the advantages and disadvantages of different points of view
Control vocabulary and grammar, including perfect use of irregular verbs
Understand the meaning of a range of spoken material, including news programs, speeches, stories, anecdotes and public announcements
Demonstrate different types of speaking, including by themselves and in discussion with others
Le Châtelard offers sports and artistic courses as an additional touch to the formation of our students. The elective course fee includes two weekly sessions first and third term and one weekly session on the second term (ski season). In courses such as photography and tennis students are expected to bring their own equipment or to purchase it in Switzerland as the school does not provide them.
Cooking Le Cordon Bleu
Pottery
Basketball
Kickboxing
Zumba
Photography
Make-up course
Tennis
Hip-pop dance
Soccer
Personal Training
Spinning
Alpinism
Ice Skating (just second term only)
Swimming
Horse-back riding (1st and 3rd trimester)
Some of these courses are not available the whole year.
Elective courses are chosen according to the availability before the beginning of the term and no changes will be possible until the following term. Students are expected to attend all the sessions.
During the months of January, February and March, the girls go skiing every weekend with qualified monitors for the girls to teach them how to ski.
If the student wants to go skiing on another day besides those programmed, she must be accompanied by a member of the staff. Please note that this is at their own personal expense.
Le Châtelard students apply what they learn through the social participation activities which they themselves organize, such as visits to nursing homes, creation of spiritual/cultural clubs, and other projects adapted to their age.