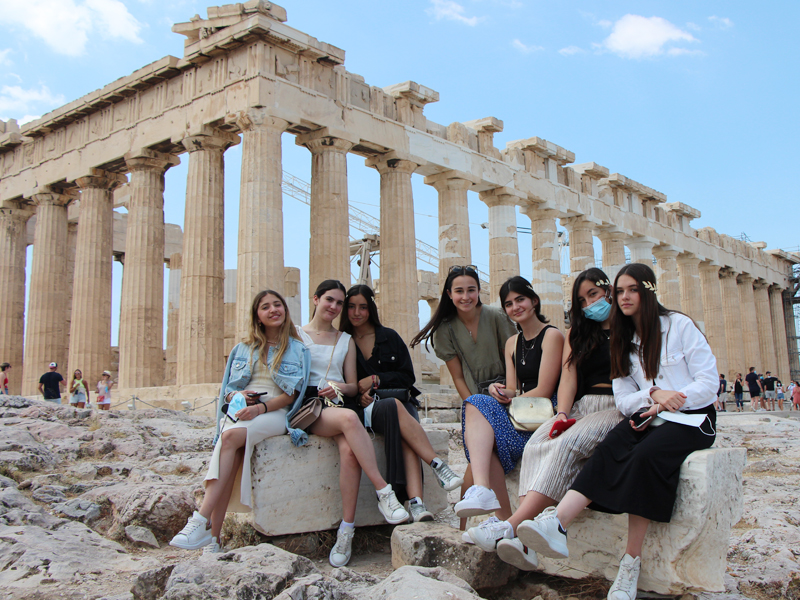 June Greece Trip
Best way to finish this amazing year at Le Châtelard!  Our first stop was Athens, the girls had a guided tour in the Acropolis
and in the Acropolis Museum. We also visited the city center and the Panathenaic Stadium.
Then, we took a boat to Mykonos, where we visited the most famous parts of the island and then we had time to go for lunch and shopping. Later on we went to our hotel and spent time at the beach and at the pool. We ended the day with dinner all together as we saw the sun go down on the sea!
Our last stop was  Santorini.
We had the opportunity to visit Oía & Fira,  these 2 beautiful parts of the Santorini island. We spent the day, took some pictures, bought some things and ended the day watching an amazing sunset.