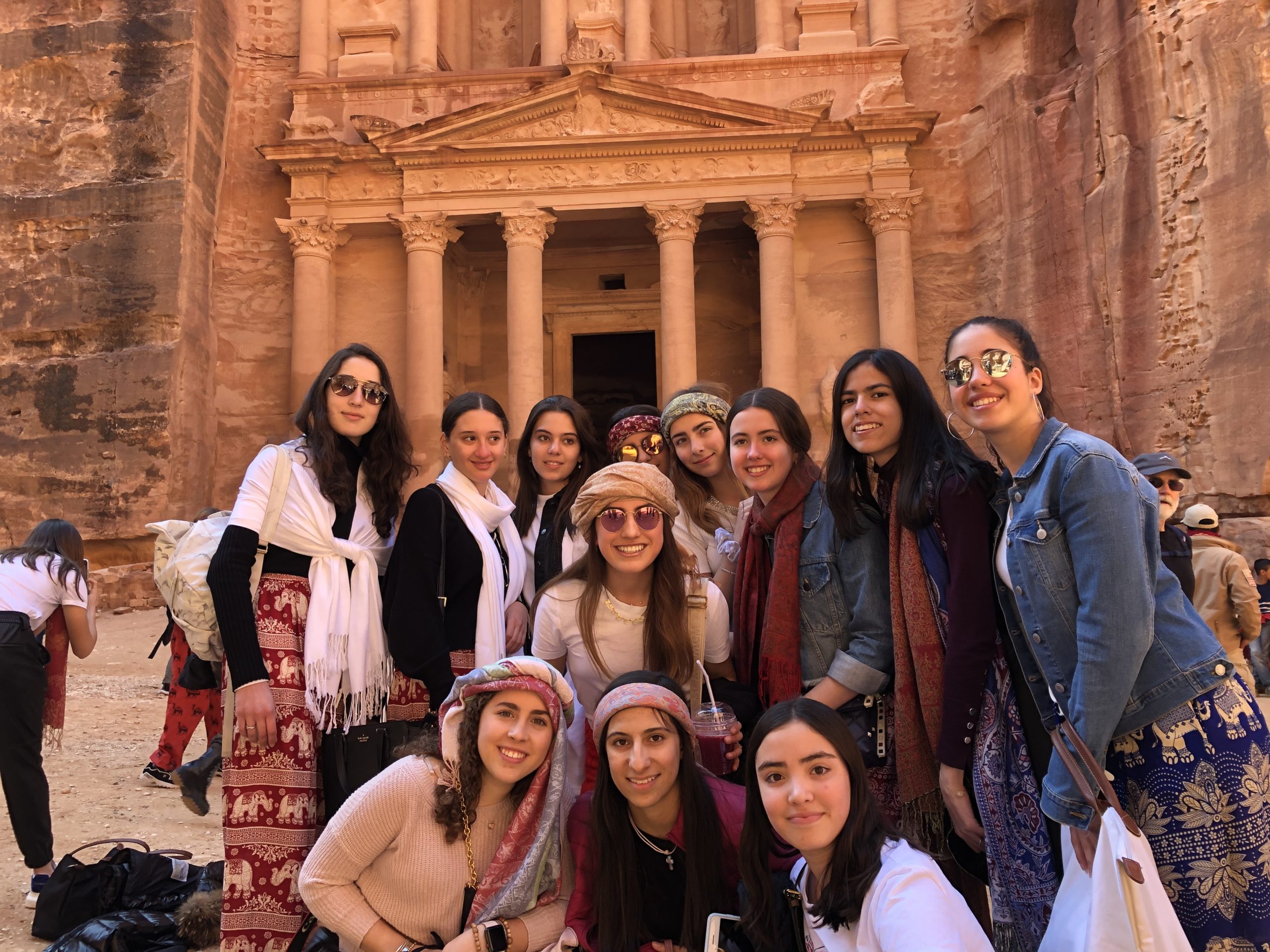 Holy Land Trip
This past week in Israel, Palestine and Jordan was an enriching experience for our girls. Having the opportunity to experience a whole new culture and getting to know new places made a difference. However the most important thing was having been part of a pilgrimage, where they had the opportunity to reflect and introduce some silence in their days in order to connect with Jesus while we visited the most important places in His life.
This past week we had an amazing and very enriching experience. Having the opportunity to visit a whole new culture and getting to know new places was a plus for their experience here at Le Châtelard. However, the fact that we visited them as a « pilgrimage" gave us the time to reflect and have some silent moments in order to connect with Jesus in the different places where He lived.
We had the opportunity of having Mass in very significant places, like Ein Karem, the Primacy of Peter , Nazareth, the Crucifixtion Altar and the desert of Jerico, where Jesus spent 40 days before His Passion.
At the beginning of our trip we visited the orphanage of Bethlehem, where the JHS and HS girls had an afternoon to be with under priviledged children, helping them and playing with them. It was one of the highlights of our trip. The girls were very glad to share this special moments with them bringing fraternity and joy for them.
Nonetheless Petra, one of the seven wonders of the world was one of the girls´ favorite places, as well as the fun jeep rides in the desert of Wadi Rum, in Jordan.