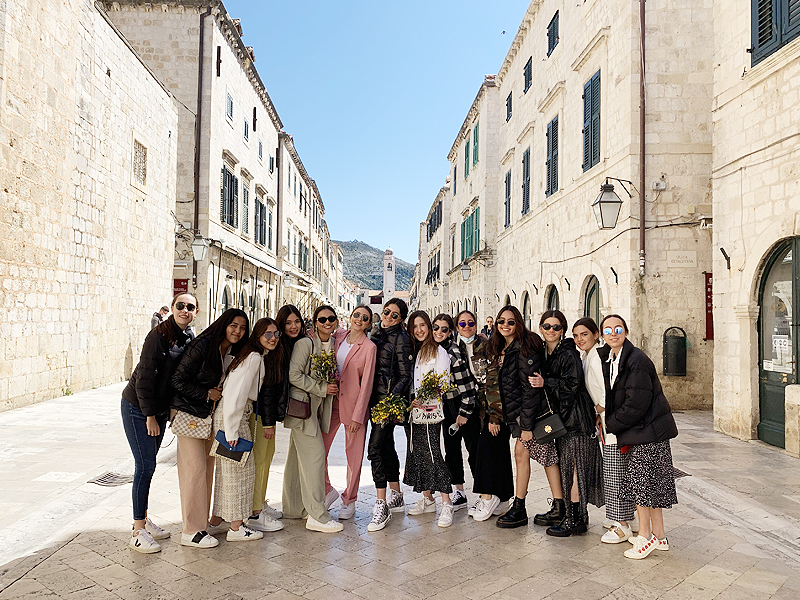 Medugorie-Croatia Easter Trip
The first part of the Easter trip was in Medjugorje that is in the southwestern Bosnia -Herzegovina. Usually, it is a Sanctuary that is very frequented daily, but during the visit, there were few visitors, so the girls had the chance to celebrate our Lord's Resurrection.
The girls did a pilgrimage to the Sanctuary of Our Lady of Medjugorje, they attended to the Easter Vigil on Saturday. On Sunday the whole school went up the Apparition Hill,
The second part of the Easter trip was to Croatia, first they went to Split that is Croatia's second-largest city and famous for its popular tourist destination. This place is well-known for its Mediterranean climate.
Then they took a Catamaran from Split to Dubrovnik, for 4 hours the girls were able to enjoy the amazing views from the Adriatic Sea.
During the trip they had guided tours on the « Walls of Dubrovnik ». The last day, they had a sunny day and they went to an island near Dubrovnik called « Lokrum ».
An amazing experience they will never forget. Look the complete gallery here!