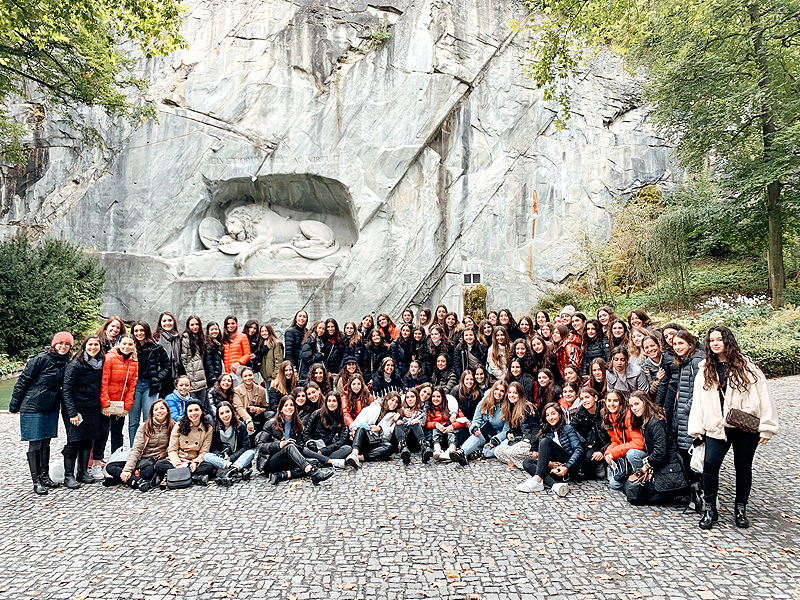 Lucerne
We went to Lucerne, a city in central Switzerland, in the German speaking part Lucerne is the capital of the canton of Lucerne. With a population of approximately 82,000 people.
Known for its famous Chapel Bridge ("Kapellbrücke") a wooden pedestrian bridge that spans Reuss River in the city . It is named after the nearby St. Peter's Chapel, it was built in 1333 and is one of the oldest wooden bridges in Europe.
We visited too the "Lion Monument" built in 1821 that commemorates de Swiss Guards that were killed in the French Revolution, and also went to the Jesuit church, the first large baroque church built in Switzerland.
Then, the girls had a guided visit and also free time to enjoy the city.